Orthodontic Specialists of Melbourne
a modern, trusted and respected orthodontic treatment centre, offering a full range of services In Frankston and dandenong.
From traditional metal braces, to invisible clear aligners, to orthognathic (jaw) surgery, we can help children, teens and adults achieve their perfect smile.
All of our practitioners are fully qualified and registered orthodontists in Australia. Orthodontists are dentists who have undergone an additional 3 years of full time university training to focus specifically on the alignment of teeth and jaws.
You don't need a referral from your dentist to see us for a specialist opinion. But we often work in collaboration with dentists as well as other specialists from the dental and medical fields.
Orthodontics Specialist of Melbourne is conveniently located on Karingal Drive, within the City of Frankston. A local orthodontist clinic means you don't have to travel to get your perfect smile.
We're excited to annouce the opening of our new clinic in Dandenong making servicing our clients in the South East even easier. Make your first appointment with our expert orthodontists at our Dandenong clinic today.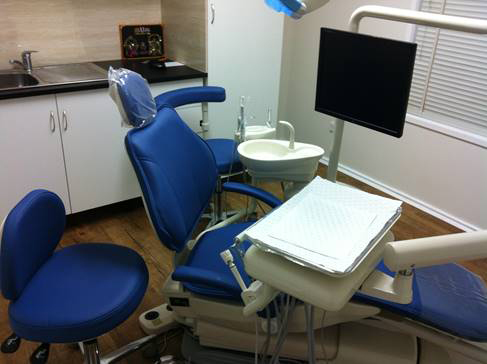 BDS B Sci Dent (Hons), D Clin Dent (Ortho), MRACDS, MOrth RCSEd, AOB Certified
Dr. Ravi Kamisetty is a Specialist Orthodontist. He holds a Bachelor of Dental Surgery and a Bachelor of Sciences in Dentistry with Honours. He received his Doctorate in Clinical Dentistry in Orthodontics from the University of Adelaide. He is certified by the Australian Orthodontic Board.
Dr. Ravi is a professional member of many international orthodontic associations including the Australian Dental Association, the Australian Society of Orthodontists, the World Federation of Orthodontists, the European Orthodontic Society and the American Association of Orthodontists.
Dr. Ravi also holds membership to the prestigious Royal Australian College of Dental Surgeons as well as the Royal College of Surgeons in Edinburgh.
Passionate about orthodontics, Dr. Ravi focused his post-graduate research on Cleft Lip and Palate surgery. His findings at the Australian Begg Society of Orthodontics were awarded best presentation. He brings years of expertise and the latest orthodontic techniques to his orthodontic practice in Frankston.
Alongside his professional work in orthodontic centres, Dr. Ravi has spent time volunteering in rural villages in India. He has also taught undergraduate dental students.
When he's not working, Dr. Ravi enjoys playing squash, going for cycle rides and watching movies.
Get to know us and learn how orthodontics can help you and your family.
Click to make an enquiry today.